Back to news
The Russian Fishery Company (RFC) products attracted the attention of the Chinese fishery exhibition participants
11/04/2019
More than a thousand guests of the 24th International China Exhibition of Fisheries and Processing Technologies (CFSE), which was held in Qingdao (China) from October 30 to November 1, visited the combined stand of RFC, Primkrab and their exclusive distributor on the external market Pacific Rim Group.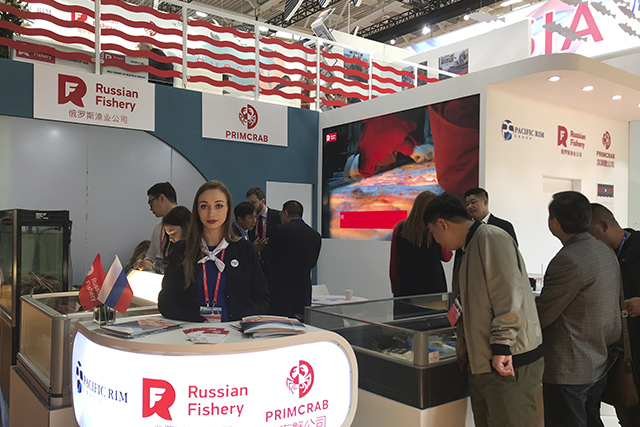 On the first day of the exhibition, the head of the Russian Federation delegation in Qingdao, Deputy Head of the Federal Agency for Fishery Peter Savchuk and Deputy Minister of Agriculture of the People's Republic of China Yu Kangzhen visited the exposition.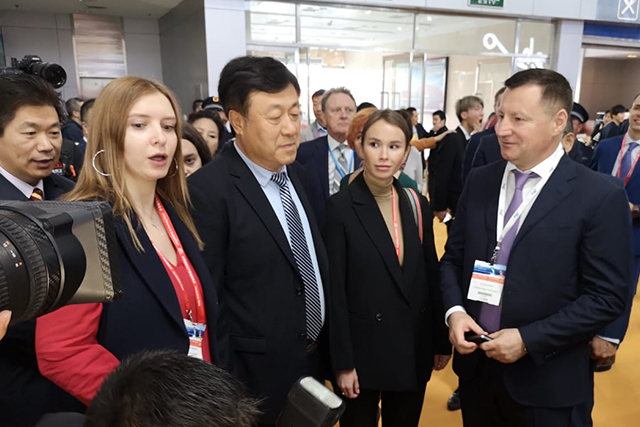 The visitors of the exhibition payed high attention both to crab products, including live crab, presented in a special aquarium, and deep-processed products from Pollock, produced and frozen directly at sea on RFC vessels. Of particular interest were samples of Nordeco retail products and the prospects for its appearance on the Chinese market.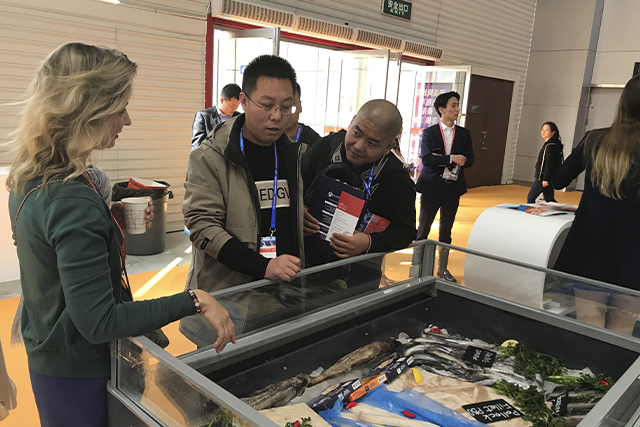 Everyone could appreciate the exceptional taste of dishes from single frozen Pollock, cooked at the stand by the cooks of one of the Chinese restaurants.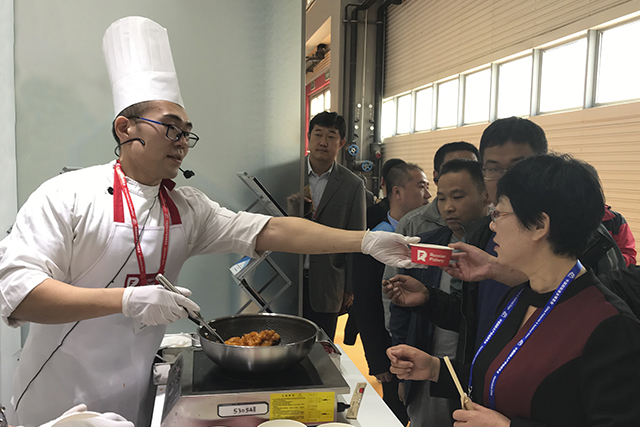 In the frame of the exhibition, representatives of RFC, Primkrab and PRG held a series of successful negotiations with current and potential partners. In particular RFC's exclusive distributor Pacific Rim Group Pte. Ltd. (PRG) and Qingdao Laoshan Yasheng Aquatic Co., LTD singed Pollock supply contract. According to the document, PRG will deliver 30 000 tons of A season HG Pollock, produced by Russian Fishery Company LLC (RFC).