Back to news
Super trawler MEKHANIK MASLAK departed for fishing
02/22/2023
On the 22nd of February super trawler "MEKHANIK MASLAK" built at Admiralty Shipyards under the order of Russian Fishery Company (RFC) sailed to the fishing area in the Sea of Okhotsk and Bering Sea. The vessel will proceed through the Strait of Gibraltar and the Suez Canal.
The super trawler "MEKHANIK MASLAK" is the second ship of series of ten vessels being built at Admiralty Shipyards for RFС. This project is performed under the government-engineered program for national fishing fleet renovation aimed at upgrading the efficiency of developing valuable national biological resources.
The crew has been entrusted with the task to run field tests as follows: checking and commissioning of fishing equipment, launching fish-processing workshop operation and guaranteeing targeted production figures for the vessel.
"The program for RFC fishing fleet renovation is one of the company's priorities. New trawlers are replacing the aging vessels of the current fleet. At the same time we can see that they are of a greater performance capability in terms of fishing and manufacturing. It is of a high importance for us to provide seafarers with modern, comfortable and safe workplaces. With the new trawlers we'll be able to meet the challenge of manufacturing ultra-processed foods that meet the highest requirements in terms of quality and environmental friendliness".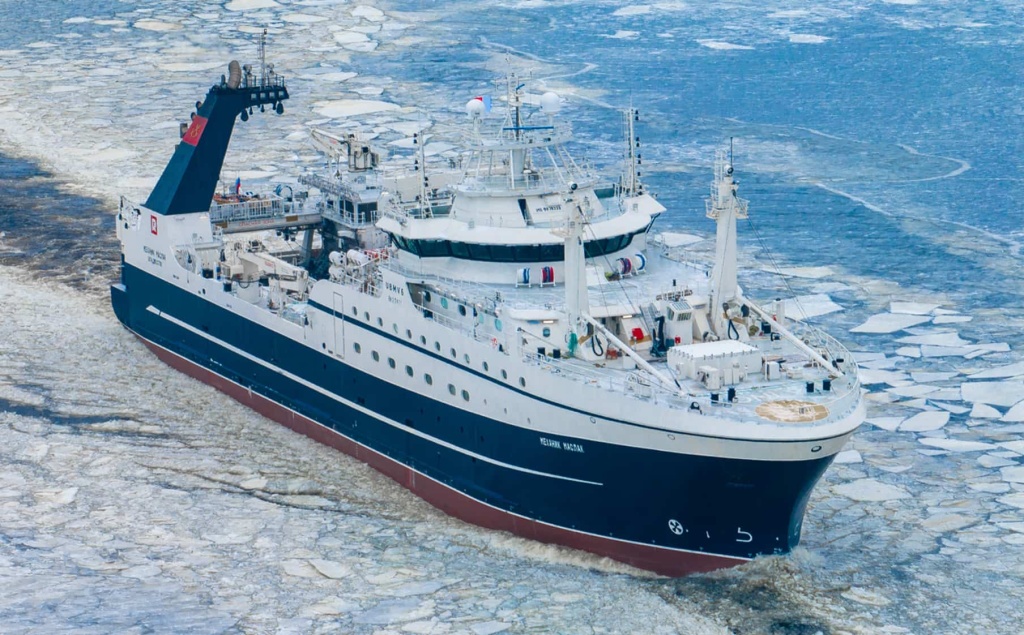 Project СT-192 vessel — large freezer fishing trawler "MEKHANIK MASLAK" is one of the most advanced fishing vessels in the world, designed for pollock and herring pelagic trawling fishing in Bering Sea and the Sea of Okhotsk, as well as in adjacent waters of the East Coast of Russia; and this vessel is unique one for fishing industry of Russia.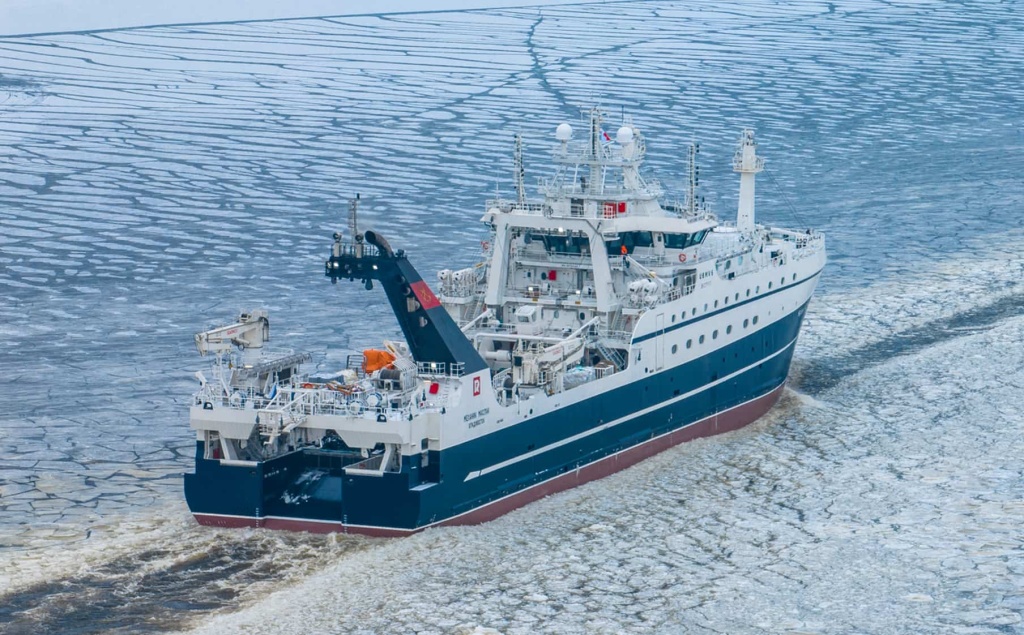 The trawler is named after Vasily Fedoseevich Maslak (1952-2018). As early as at the age of 26 due to his high professionalism and responsibility he had taken the position of Chief Engineer. His career included almost 40 years of accident-free work, lots of efficiency proposals and solutions which had been implemented on the vessels entrusted to him.
The super trawler was built using the most advanced technologies to ensure the most careful handling of biological resources. To date, this is confirmed by operation of two sister-ships — "VLADIMIR LIMANOV" and "KAPITAN VDOVICHENKO". Within a short time these vessels both had reached targeted production figures and exceeded them.