Back to news
Far Eastern partner started production of products from RFC's surimi
07/21/2021
The Far Eastern seafood producer KVEN, one of the first buyers of surimi of the Russian Fishery Company, has successfully produced trial batches of products from RFC's surimi. Previously, the company purchased surimi exclusively abroad - in Japan, USA, Chile, Argentina or Vietnam.
According to KVEN experts, RFC's surimi is of high quality and is not inferior to Japanese in its chemical and biological indicators. The company produced crabsticks, imitation crabmeat and a number of other products from high-quality Russian surimi.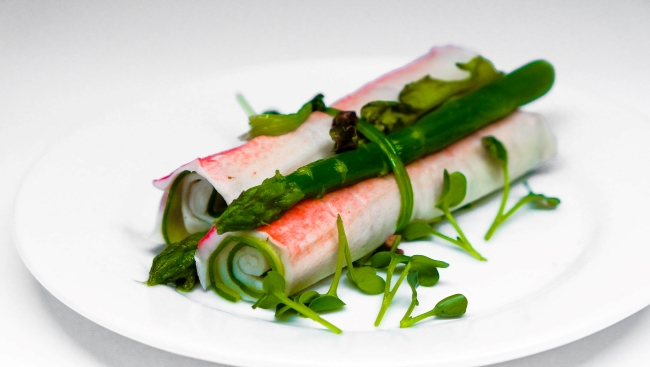 "We are pleased with the result," said Evgeny Morgunkov, General Director of KVEN JSC. "And we hope that most of the surimi can finally be purchased from domestic producers."
For the RFC, cooperation with Russian partners, in particular, with the Far East company KVEN, is an element of a sustainable development strategy aimed at supporting local producers.
"The beginning of cooperation with the Far Eastern brand, recognized and loved by millions of residents of the Far East, can be called with all confidence a promising start," commented Saveliy Karpukhin, First Deputy Director General of the RFC. "Cooperation with leading Russian and local producers allows RFC to control and ensure high quality of the product at all stages, from catch to shelf, and create the maximum added value of fish products in the country".
The start of surimi production by the Russian Fishery Company became possible thanks to the construction of a new fleet of modern supertrawlers and the commissioning of the first such vessel – "Vladimir Limanov".