Back to news
Metal cutting for the sixth RFC's Russian supertrawler has begun
02/15/2021
The "Admiralty Shipyards" (St. Petersburg) began cutting metal for the sixth vessel from a series of supertrawlers for the "Russian Fishery Company" (RFC).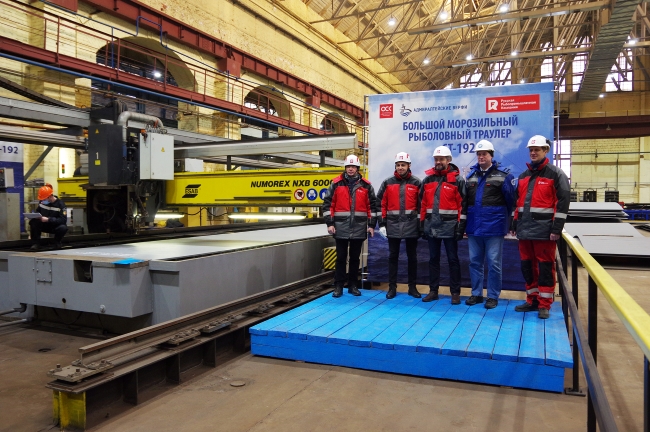 "This year we have a number of important events ahead of us. The first pair of super trawlers will be handed over to the company, the second will be launched, the keels of the fifth and sixth vessels will be laid, - said Dmitry Sapov, deputy director general of the RFC for fleet construction. - The need to complete the construction and renovation of the fleet as soon as possible is now more evident than ever. It is important for the company, as well as for the entire industry, to obtain additional processing capacities in order to replace raw materials exports with products of deep processing and diversify sales markets. "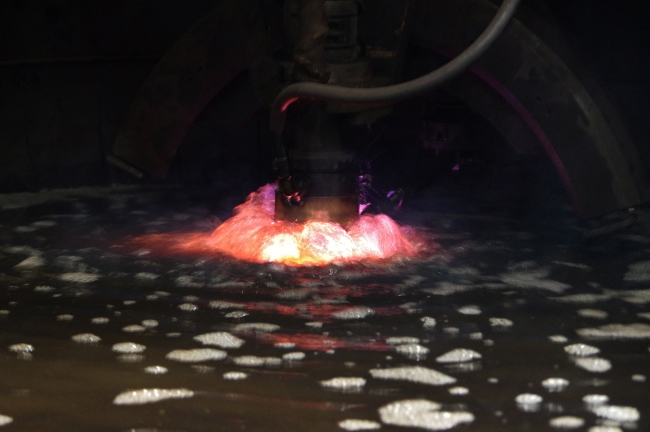 In total, Admiralty Shipyards will build 10 supertrawlers for the RFC as part of the investment quotas program. The capacity of the new vessels is designed to catch 60 thousand tons of fish per year and deep processing up to 100% of the catches. Every year each vessel will be able to produce 15 thousand tons of fillets, mince and surimi, more than 8 thousand tons of other products, including Pollock roe and other fish by-products, as well as about 6 thousand tons of high-quality fish meal and fat from main production waste.
The new vessels ensure the highest level of energy efficiency and environmental friendliness currently available. CO2 emissions per tonne of fish caught will be halved compared to vessels used today.
Crews are provided with the most comfortable working and living conditions on board.
In December 2020, the RFC received the first supertrawler built by the Tersan shipyard (Turkey). 10 vessels at the Admiralty shipyards are built in pairs, with a gap of about a year between the keels laying of each pair. The handover of the first two vessels is scheduled for the second half of 2021.