Back to news
The Admiralty Shipyards launched the lead vessel for the Russian Fishery Company
03/27/2020
At the Admiralty Shipyards (St. Petersburg) the lead vessel of the series of supertrawlers for the Russian Fishery Company was launched. Taking into account the current epidemiological situation and all the current recommendations for holding mass events, the ceremony was held with a minimum number of participants.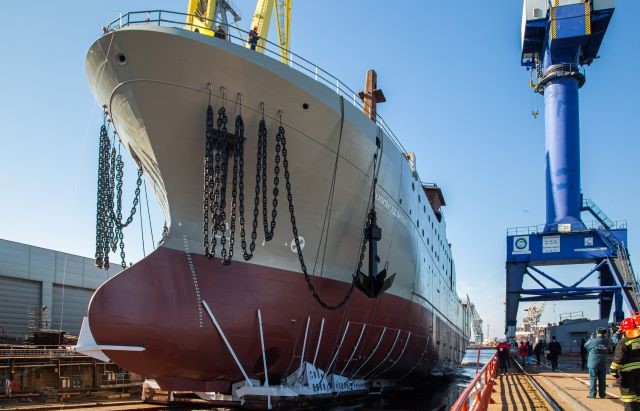 RFC is the first fishing company in the history of modern Russia, which placed an order for the construction of 10 large-tonnage vessels with a total investment of more than 65 billion rubles at domestic shipyards.
"The launch of the first of ten super trawlers for the Russian Fishery Company is a clear proof of the effectiveness of the incentive measures provided for by the state investment quota program, as well as today's opportunities and the successful future of domestic civil shipbuilding," said Viktor Litvinenko, RFC's CEO. - The launch of the leading Russian super trawler for the RFC was carried out in accordance with the schedule, and we expect that the entire series will be completed on time. It is very important that Russian shipbuilding has received a powerful impetus for long-term development. For the first time in a long period, Russian shipyards are backed up with orders for several years to come. "
The first vessel of the series - "Captain Vdovichenko" - is named after the honored veteran of the RFC Anatoly Vdovichenko to express deep appreciation and to preserve the memory of company employees who have made an important contribution to the development of the company and the industry as a whole.
"The assignment of the name of my father, Anatoly Vdovichenko to the new vessel of the Russian Fishery Company, was a pleasant surprise for me and, of course, a significant event for the entire Vdovichenko family," said Anatoly Vdovichenko's son Alexander Vdovichenko. - This is the best gift and recognition of his labor merits."
The trawler "Captain Vdovichenko", as well as the subsequent 9 similar (serial) vessels for the RFC, are the largest and most technologically saturated Russian fishing vessels. Each new vessel is designed for an annual catch of more than 60 thousand tons of fish, which is 2.5 times higher than the productivity of vessels that today form the basis of the fishing fleet in the Russian Far East.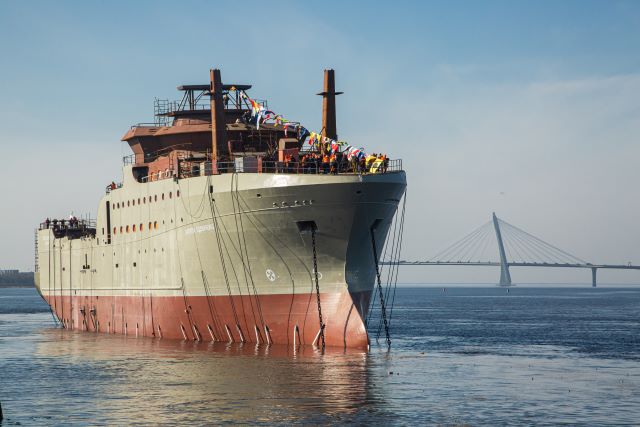 The main features of the new fleet will be significantly increased production capacity, maximum safety, high environmental friendliness and improved working and leisure conditions for crews. The vessels will be equipped with a modern factory capable of deep non-waste processing of the entire catch into products with high added value, primarily fillet of Pollock and surimi.